As a year-round commuter, I have seen a lot of different conditions and sketchy situations.
Take this light on your daily commute to work and you'll love its unique features, especially the smart setting and the remote!
Under the smart setting, the RAY 2600 adjusts its power output according to ambient light. Around my home, there are a few tunnels which are always tricky because they always get dark faster than in the open. Coming home from work, I turned on my RAY 2600 and put it in smart mode and… completely forgot about it! Coming into the tunnel, the light almost instantly got brighter, allowing me to avoid the usual cracks and debris. Exiting the tunnel, the light switched back to a lower setting, keeping me visible to other road users while being very efficient on power. It's perfect!
I am a year-round commuter and I have always been wary of running out of light in the winter because it has always been simpler to keep the light in the brightest setting. Not anymore, thanks to Magicshine's smart mode! Let me tell you I am not using my old lights on my commuter any longer!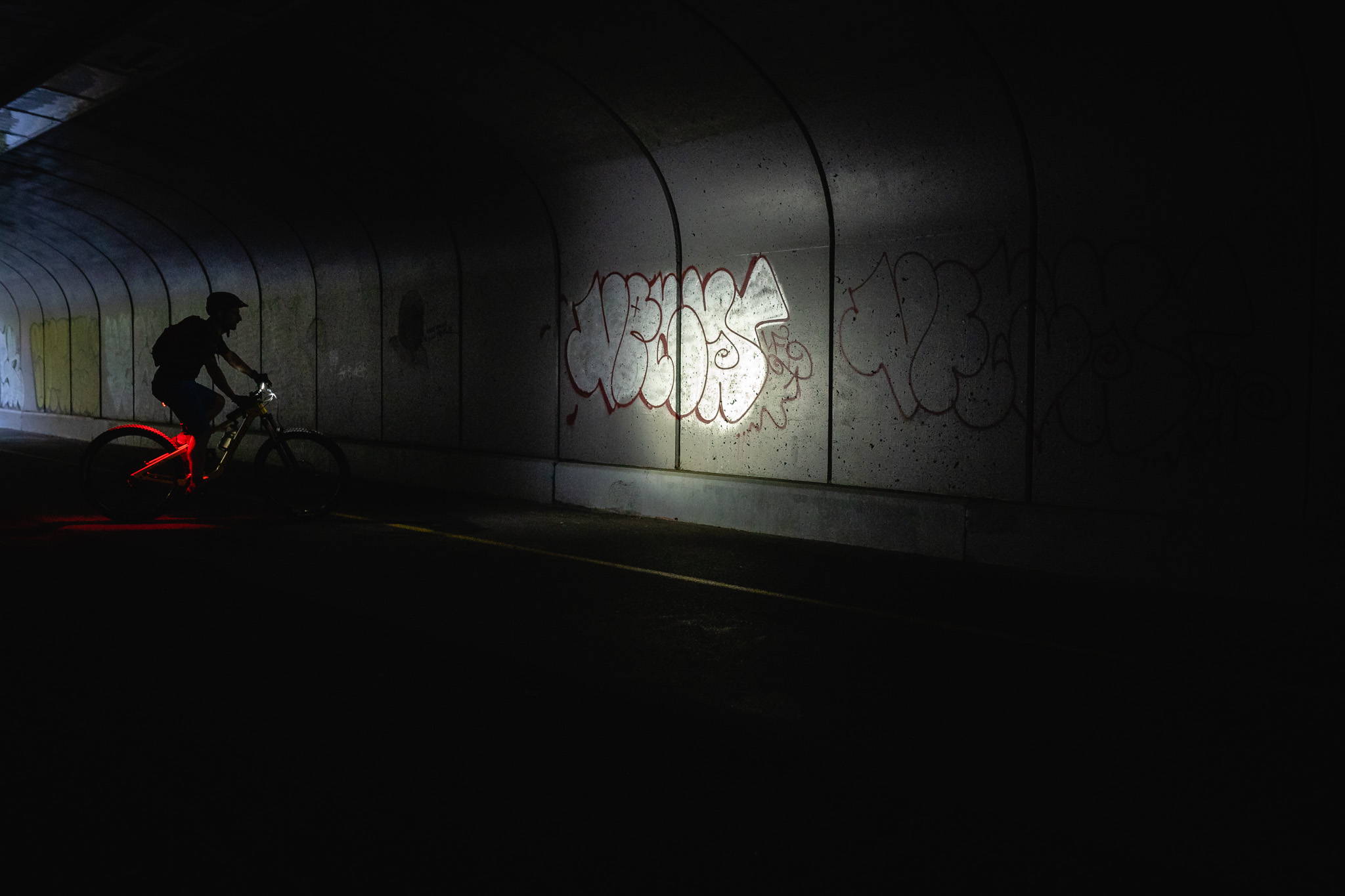 The RAY 2600 is super bright and I love the smart mode as it ramps up the brightness when the surroundings get darker.
Definitely, the RAY 2600 is the simplest light I have used. I love the power button: arrow up to increase brightness; arrow down to decrease it; double click to cycle through modes. It's great not to have to cycle through all different modes to get to the specific one you want!
And there's a remote!!
This is another feature I really loved on the Magicshine RAY 2600: not having to fiddle with the light in the middle of my handlebar and throwing me off balance. Using the remote, I only had to place it near my thumb on the handlebar and use it to turn the light on or to increase brightness. Additionally, the remote is tiny, very easy to use, and its rubber grip super easy to find without even thinking about it. Great design!
Oh and here's another COOL feature about the RAY 2600: it's a power bank!
The other night I was going out with friends and my phone was running low on battery. I never forget to charge my lights (safety first!!), but I do forget about my phone… Well, I only had to plug my phone to my RAY 2600 and give it a little boost! I charged my phone and was able to get home with my RAY 2600 on smart mode. I am amazed at how useful and handy the RAY 2600 is. Well done, Magicshine!
Now I loved the smart feature and the remote a lot, but I wanted to test the RAY 2600 further, so I brought it to my local trails in the evening. When out in the open and on the path, I don't really need the light. I never leave without a taillight because I want to be as visible as possible, even on my bright yellow mountain bike! So I rode to the trails, and when I got there the sun wasn't strong enough to pierce through the forest and I needed to turn on my light to see the terrain in front of me. With the spotlight and floodlight combined mode, I had a powerful beam that was giving me ample light to fool around and do whatever I wanted with my bike. You only need to look at the pictures to see that the full power of the RAY 2600 helped cross the rocky terrain and I was comfortable jumping over some well-loved features. I did have my ALLTY 1000 on my helmet to help light up where I was looking when it got darker. The combination of both lights was awesome on the trails, but the RAY 2600 as a standalone is an absolutely great option.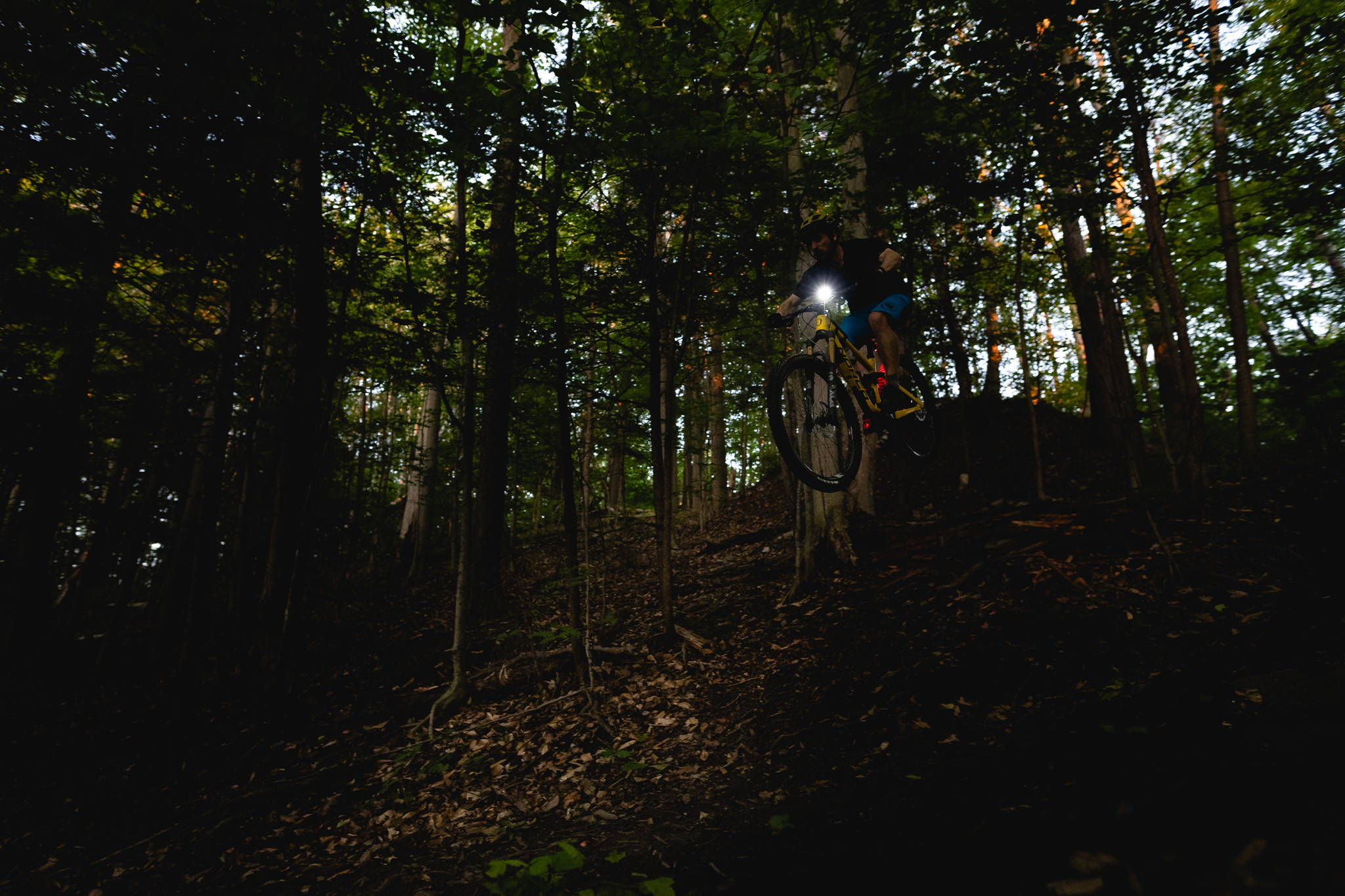 2. Bright enough to use when flying off known jumps and features in my local trails at dusk and at night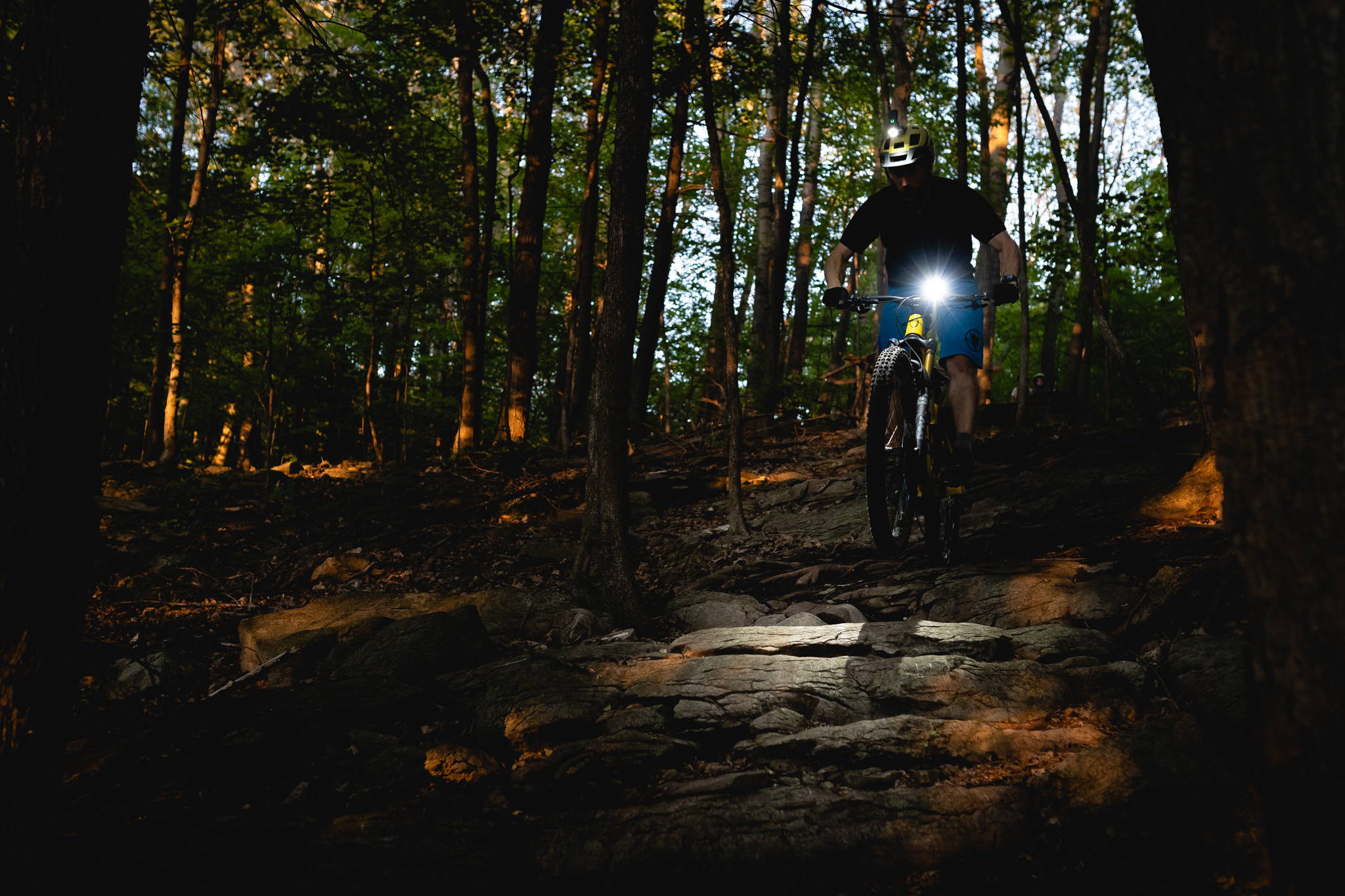 3. As it got darker I took out my ALLTY 1000 and installed it on my helmet to light up where I was looking while the RAY 2600 kept the more technical trail ahead lit up. However, the RAY 2600 could be used on its own on less technical trails, hands down!
And as the evening kept going, I needed to get back home. Fun time over!
I got out of the trail and put the light back into smart mode. There was some little light left on the path and the RAY 2600 did its job at keeping the road lit and safe.
Don't know which light you should get for your commute and your biking adventures? Don't want to be all mixed up with different lights for different activities?
[rev_slider alias="Ray2600″][/rev_slider]
First, the Seemee 200 delivers an outstanding brightness of 200 lumen.
That's super bright compared to many taillights available on the market, and as many will know: bright is safe.
Another reason why I love such a bright taillight is that it is much more visible during daytime and also at dusk when some places have contrasting light and shade.
The human eye will spot a flashing light much faster if it is brighter than the surroundings, else the flashing light will be spotted later.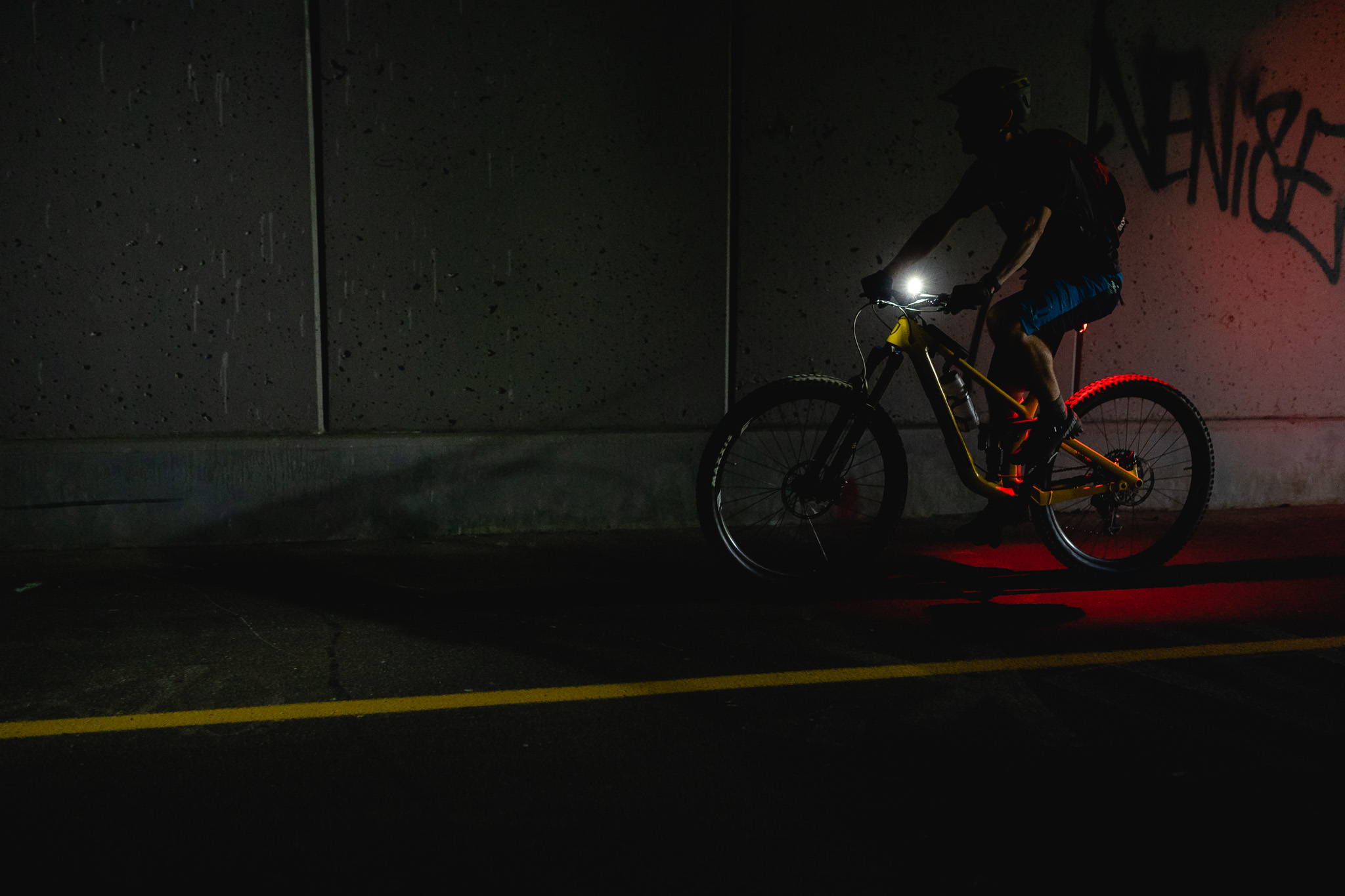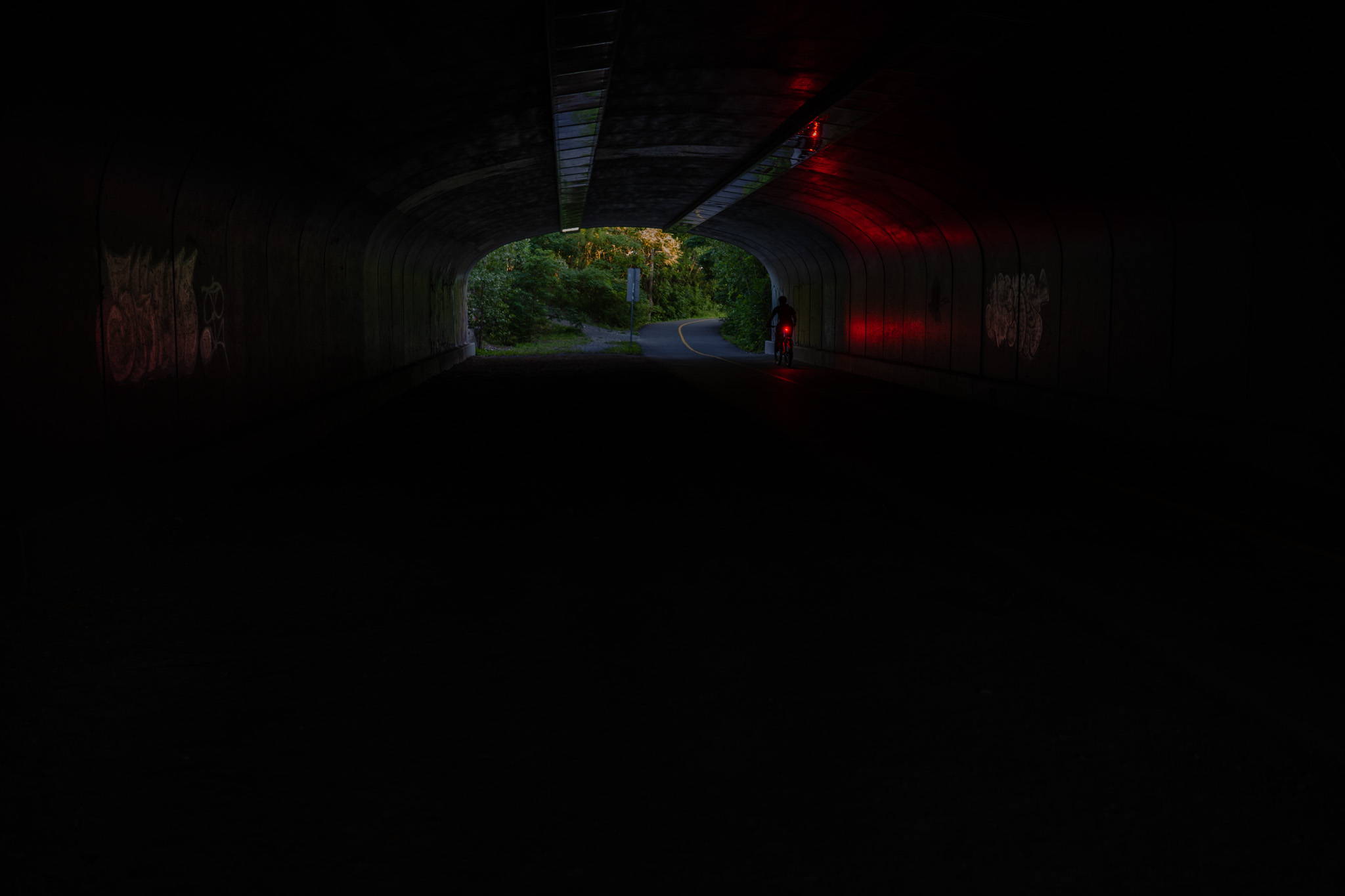 1. The Seemee 200 is so bright it can be seen from afar even in tricky conditions such as in a tunnel at dusk while there is still light in the surroundings.
Second, an awesome feature of the Seemee 200 is its spotlight LED at the bottom which effectively gives a 360˚ visibility as it lights up a complete circle around the rider.
It is a great visual reminder for those regions where drivers have a hard time giving cyclist their 1.5 m space to pass! I do feel like I am more visible with this spotlight under me.
With this feature I really don't feel like I need supplementary lights: the Seemee 200 is an all-in-one taillight!
Finally, I'd say that the Seemee 200 is a sexy light with sexy attachment. The design is very simple and well made. The light looks good and doesn't feel like it's a stain on my bike.
In other words, I am happy to keep this light on my race bike because I can forget about it. Where other designs basically hurt the eye, the Magicshine Seemee 200 is just great. Everything is sealed and there is no way that under regular use, water will leak inside.
It comes with 2 attachment methods: 2 attachment methods: a typical strap that can be installed anywhere on the bike (seat post, frame, etc.), and a special mount that clips to your saddle rails. It's out of the way, doesn't rub on the frame or Seatpost and no, it won't fall off (tested it on the mountain bike in my local trails. Pretty handy with a dropper post!).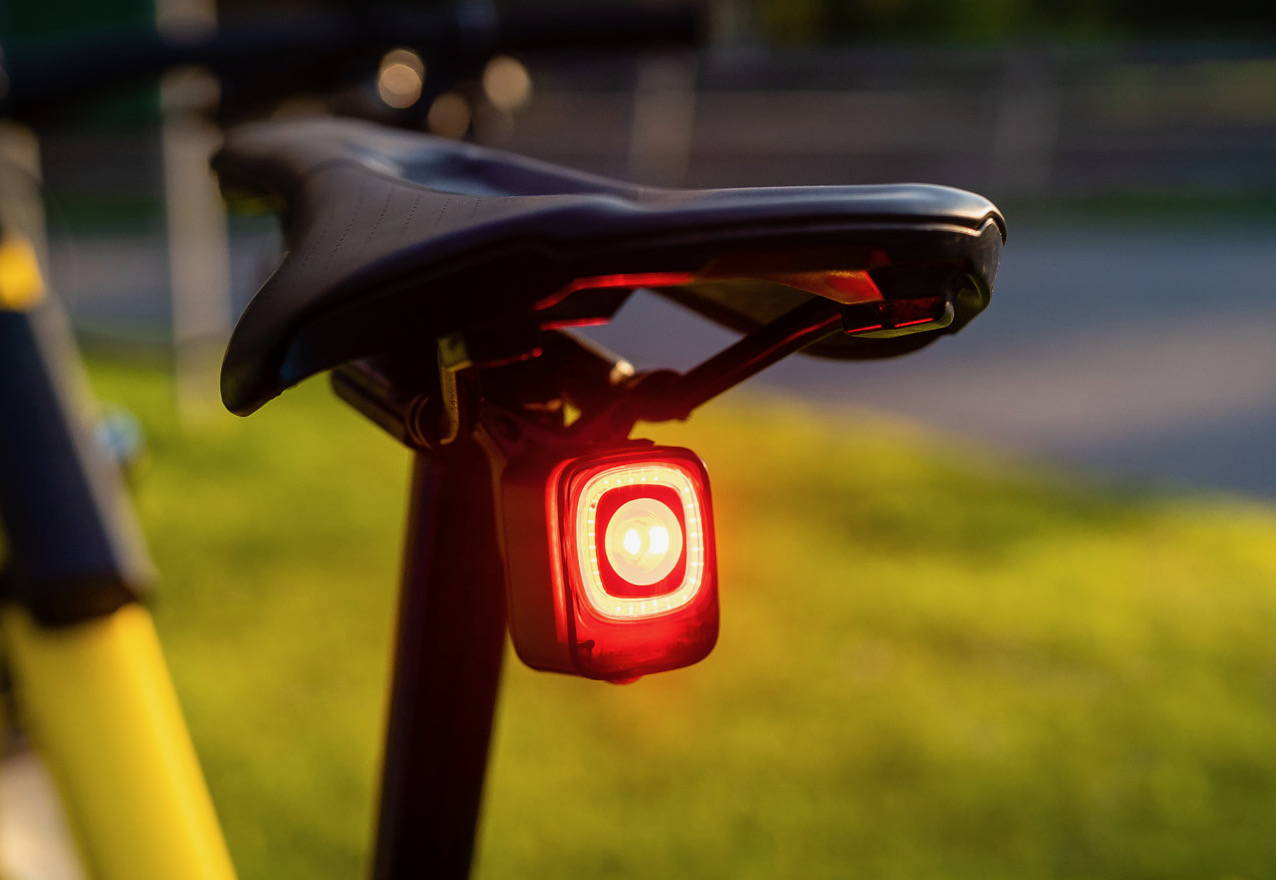 2. A sexy light and a sexy mount. The beautiful and simple design of the Seemee 200, and a great mounting system for seamless installation.
[rev_slider alias="Seemee200″][/rev_slider]