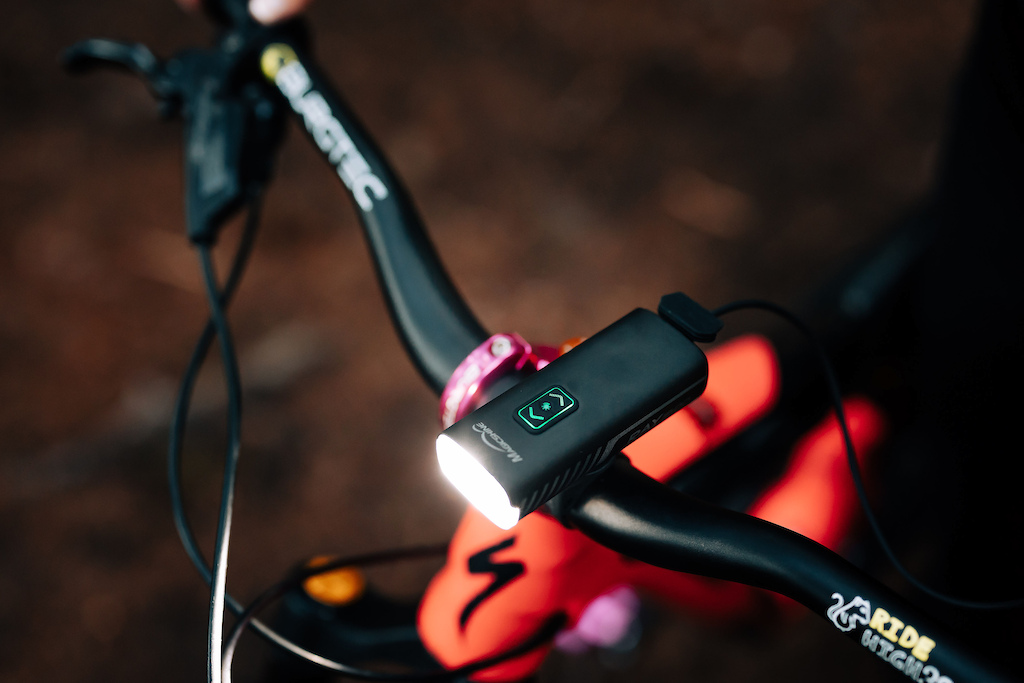 Over the past decades, Magicshine has been working on new lighting techs for MTB riders, introducing new designs and conceptions to bring riders with enhancing the night riding experience.
Magicshine RAY 2600 is a new conception bike light with an all-in-one compact body and impressive 6700mAh battery capacity, which supports USB-C Fast charging and discharging
With two high-efficiency LEDs reaching 2,600 lumens max, an optimized beam pattern covering distances both near and far, every detail on your path will be revealed with clarity. Giving riders the confidence to ride fast and hard.
Creative Idea 1: New Button Design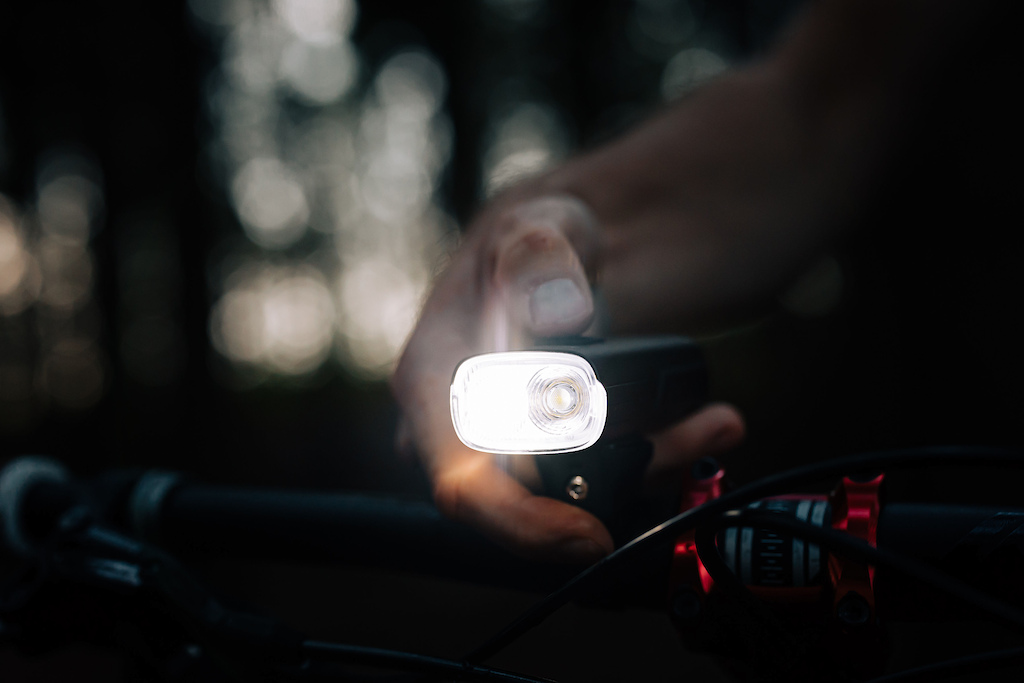 Light brightness is directly and intuitively controlled by the up and down buttons, both of which act as flash mode switch, on/off switch, and battery indicator as well.
Creative Idea 2: Smart Modes
Under smart mode, Magicshine RAY 2600 monitors the level of ambient light and adjusts the output automatically. 50 lumens dual-beam mode is maintained when the environment is well lit, while full brightness mode is activated under low light conditions, such as nighttime or when entering a tunnel.
The smart mode also enables the vibration sensor which triggers sleep mode after 3 minutes of inaction, when the rider is ready to set out again, whereupon any vibration will turn on the light
Creative Idea 3: Remote Control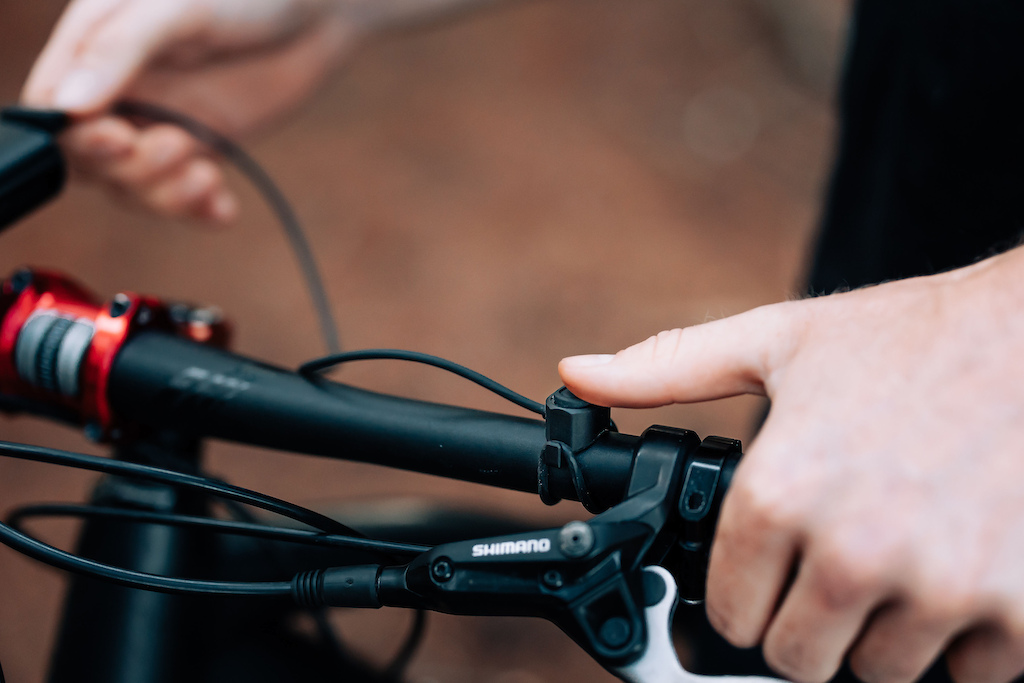 Magicshine RAY 2600 is offering a sleek little remote, connecting via the Type-C port, the wired remote straps close to your thumb, and use a single button to access the most commonly used light mode.
Supreme Cooling Feature
Built-in thermal management and the one-piece aluminum alloy housing provide efficient and consistent cooling for the extremely high-powered LEDs, protecting internal components when the light is operating at high gear.
Another perk of the one-piece seamless design is that the unit is mostly waterproof, coupled with the quality of construction, RAY 2600 is capable of IPX6 waterproof rated. For ease of use Magicshine, RAY 2600 adopted the quarter-turn style mounting mechanism similar to Garmin computers, literally one second to put on/take off of your mainstream Garmin bar or helmet mount.
Main Features :
● Equipped with two high-power LEDs, max output 2,600 LM.
● The unique combination of the long-reach spotlight and close-in floodlight.
● Micro remote for ease of operation (Purchased separately).
● Intelligent brightness sensor scans for ambient light in real-time.
● When devoid of movements, the integrated vibration sensor automatically turns the light off.
● Up-down brightness control with accurate battery display.
● Lock function to avoid misoperation.
● Powered by two high capacity 18650 integrated batteries with 6700 mAh capacity.
● USB-C fast charging and discharging.
● Internal thermal management ensuring consistent output at high levels.
● IPX6 rating, heavy rain resistant, all weatherproof.
● Universal Garmin quad lock style mount, easy to put on and take off
[rev_slider alias="Ray2600″][/rev_slider]